Services
MMC Consulting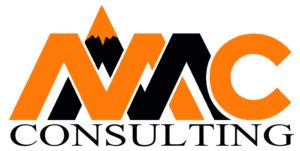 MMC Consulting LLC
Our company operates in the following fields.
Geological survey, exploration, consultation in mineral mining including service of operation. Includes:
Exploration, survey: (coal, oil shale, oil, non-traditional oil, precious metals and rare earth elements):
Geological mapping (1:50 000, 25 000, 10 000, 5 000 scale), geochemical surveys and sampling, results, hydrogeological research, drilling, mapping, electromagnetic and magnetic survey, seismic survey 2D and 3D, gravity survey and mapping, laboratory sampling, budget, planning, work plan, report and logistics.
Site selection, consulting, geodesic survey and mapping. (These works are performed by our specialists, equipment as well as contracting specialists and companies),
Cooperation with state organizations:
Provide relation services to business entities on cooperating with state organizations, documentation, preparing and providing consultancy services on documents of planning and reports in accordance with requirements, reviewing of geological archives in government agencies, obtaining necessary information and translation.
Explanation, Operating Resource, Feasibility Study and Progress Report and Plan:
– Provide field work planning (or perform survey) for the license holders, PSCs and the prospecting companies with approved annual planning,  generate and deliver exploration report at high level,  provide investors with English and Mongolian versions, perform exploration work including analysis on completed and incomplete surveys, estimating and delivering report of resource reserve, feasibility study in accordance with approved reserves and delivering to  Mineral Resources Professional Council (MRPC).
Mining operations
To conduct exploration during mining operation, to approve resource reserves, to increase resource reserves, to perform geological work during operation, to consultation on mining planning and reports.
Agreements and permits
Consultancy for investment, exploration and cooperation contract of agreements.
Legal advice and financial statements
Provide legal advice, services and financial reports for geology and mining.
Our company's personnel have extensive experience in Mongolian geology and mining industry for 15-26 years.
MMC Consulting LLC
Phone:
90909954, 976- 99097868
Mail:
minjbatbayar@gmail.com; contact@seismic.mn
Address:
4th floor,53 building, 18th khoroo, Bayangol district, Ulaanbaatar, Mongolia